Discover our different criteria and advice to follow to choose the right shoes for your child.
3 min read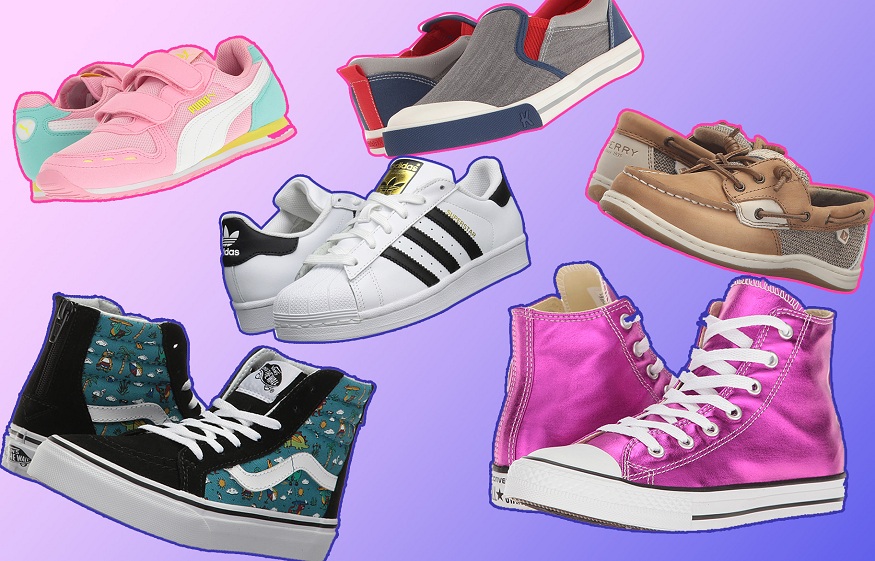 1 | Take advice from a professional
Ask your doctor or your podiatrist. If in doubt, ask him to take stock of your child's foot. Her advice will probably be less focused than that of any saleswoman. And don't forget that foot problems in adulthood often have their roots in bad shoes worn during childhood.
2 | Accurately measure your child's feet
You can use a pedometer to know its size. You will also find pedometers to print on the web.. For more precision, it is better to measure the size of your child's foot in centimeters and study the conversion tables offered by many manufacturers or stores. Feel free to measure both of your child's feet, length and width
At this age, our kids are daredevils. Avoid slippery children's shoes like the plague. Gadins assured… especially if you live in a house with parquet or tiled floors.
4 | Opt for shoes with Velcro
The scratches have two advantages: they are easy to put on, not even for young children. And they can easily reposition themselves during the day, as the shape of the foot changes from morning to evening.
Finally, the end of the shoes must be wide enough so that your child's toes can move freely, without compression. Prefer models with protected ends to prevent exterior flooring from damaging them too quickly.
5 | Selection of the best brands of children's shoes
What brand of children's shoes to buy? You will find below a selection of brands of children's shoes. This list is again subjective and necessarily not exhaustive. So I suggest you shake it up by offering your own selection in the comments.
Perfect cut, very good quality material  innovative design , this is what best represents the brand of Bisgaard children's shoes. If you like fashion, these Danish creations should surprise you, so far from childhood clichés. 100% leather, the shoes are made in Portugal. The brand also offers ecological shoes in vegetable tanning. Bisgaard is also a committed brand, which supports actions in favor of children in Honduras.
Naturino is an Italian shoe brand. It has built a reputation in the manufacture of children's shoes thanks to its flexible "sand effect" support system. It offers models for toddlers taking their first steps and older, confident walkers. You will find many pairs with padded collars, flexible soles and reinforced ends, with Velcro or laces.
The famous childcare brand offers a vast collection of shoes for babies and children: trainers, ballet flats, boots, derbies, slippers, light-up, scratch or lace-up shoes… All models are tested by orthopedic podiatrist specialists. The site also offers an essential accessory: the pedometer, to check your child's shoe size before placing your order.
A young brand of children's shoes created in 2013, Boni & Sidonie offers quality shoes and slippers, guaranteed free of allergens, and made with care in Spanish factories renowned for their know-how. Classically crafted, the collection shines with a touch of elegance without extravagance. Boni & Sidonie also distributes the famous English brand Start Rite, official supplier to the royal family.