Sip Your Way to Health: The Benefits of Organic Teas and Infusions
4 min read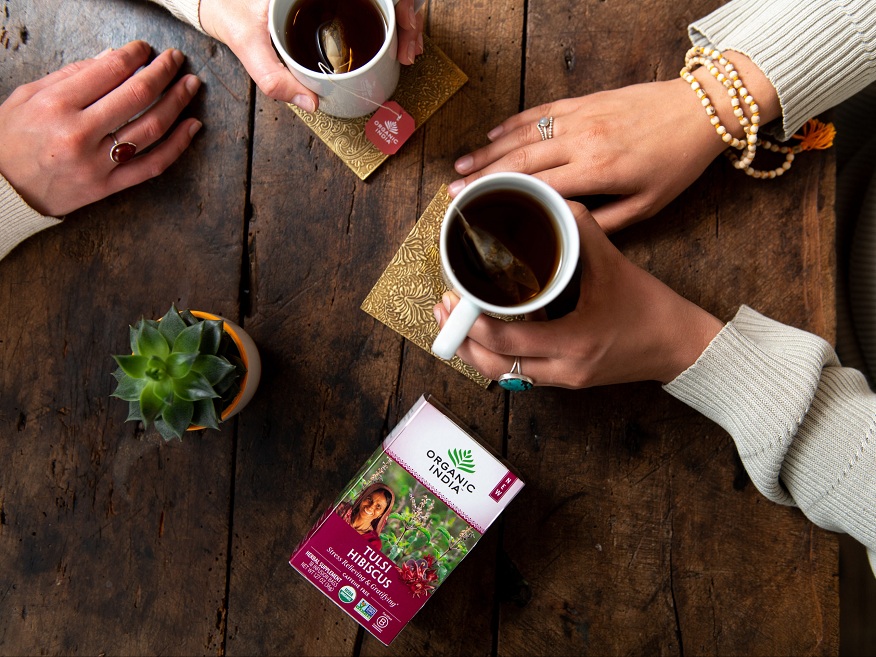 Did you know you can sip your way to better health?
Believe it or not but herbal tea, organic teas and infusions are a great way to improve your general health.
Unlike other beverages such as coffee, store-bought iced teas, packed juices, or energy drinks, organic teas and infusions contain less to no caffeine and are 10 times healthier.
The reason organic teas and infusions are healthier is because they are made using the bark, leaves, stems, and roots of the plant. Subsequently, these infusions contain more nutrients, antioxidants, and vitamins, however, the amount varies based on the type of tea you choose.
Benefits of Organic Herbal Teas and Infusions
In summary, herbal blends come with a multitude of health benefits. Some of these are:
Reduced inflammation
Reduced pain
Relaxation
Aiding digestion
Boosting immunity
Boosting skin elasticity and more
Let us take a look at some of the health benefits of organic teas and infusions:
Can Reduce Stress and help you Relax
Simply put, herbal tea infusions are the best way to unwind. Whether you've had a long day or simply need some "me" time, With herbal infusions, you can relax your body, your muscles in particular, and they can also help you sleep.
Herbal infusions are better alternatives to sleeping pills as they contain natural properties to ease tension, stress, and anxiety.
Our top picks for relieving stress and anxiety are:
1. Chamomile tea is the best tea you can have after a long day or before bedtime. Chamomile tea is known to calm and soothe the muscles and also treat anxiety disorders.
If you'd like to give our Bio Chamomile Infusion with 45 individual sachets a try, you can check out the link here: Organic Chamomile infusion for hotels [ Infusión de Manzanilla ecológica al por mayor para hostelería.]
2. Peppermint tea: mint tea contains menthol, which naturally relaxes the muscles and can help your body if you're experiencing spasms or need to relax after a stressful day.
You can check out our Infusion Mint Pennyroyal BIO, 45 individual sachets, on our website.
3. Lemon Tea: Aside from being high in vitamin C, lemon tea is an excellent beverage for staying hydrated throughout the day.
Tea infusions improve immunity
If you're feeling low or under the weather, the best way to get back on your feet is with the help of tea infusions.
Our top immunity-boosting tea infusions are listed below:
Dandelion tea: this tea helps boost the immune system by eliminating the toxins in your body and guarding it against further infections.
The high levels of antioxidants present in dandelion tea and its diuretic properties are excellent at flushing out any impurities or toxins and helping you feel better a lot faster.
Matcha tea: Matcha tea contains catechins, specific antioxidants that help the body fight diseases such as diabetes, infections, obesity, heart diseases, and so forth.
Moreover, it helps build immunity over time. So if you're looking to switch up your beverage game, you can check out our Green Tea Matcha Japanese powder BIO. It is organic and has a phenomenal taste that can transpose you through the streets of China.
Herbal teas reduce chronic diseases
Since herbal teas are high in antioxidants, they can easily get rid of free radicals and prevent oxidative stress.
Moreover, herbal teas contain polyphenols, which are important to treat cancer and chronic diseases such as diabetes. You can find many Asian households consuming at least one type of herbal tea, such as Rooibos or Hibiscus, to treat diabetes or other chronic diseases.
Subsequently, studies also suggest that herbal teas are high in flavonoids and tannins that lower blood pressure, prevent blood clots, and even reduce cholesterol. So if you are easily stressed or have high cholesterol levels, it is time for you to switch to organic herbal teas and infusions.
Our top choices for reducing chronic diseases are:
Hibiscus teas are high in polyphenols, minerals, and vitamin C. Not only does this tea lower cholesterol and the risk of heart disease and cancer, but it also treats E. coli and is good for the skin.
Rooibos tea: it contains at least 50 percent more antioxidants than green tea and therefore does a better job at protecting the body from free radicals. You can check out our Infusion Rooibos Bio Tea selection to give it a try.
Herbal tea infusions are calorie-free beverages
Since water is an important part of our body, the best way to fulfill that requirement is via tea. Herbal teas and infusions are naturally low in calories and are a more flavorful way of keeping yourself hydrated.
Best Ways of Having Organic Teas and Infusions
You can have your organic teas and infusions hot or cold. Depending on the time of day, your preference, and the season, you can have your herbal infusions either hot or cold.
Ideally, about 2 cups a day are sufficient to treat your issues and promote health while also keeping you hydrated.
You can, however, consume up to 4 cups per day. Moreover, you can add garnishing as per your choice. For instance, some people like peppermint tea with a dash or spritz of lemon, whereas others prefer it as is.
There are numerous ways you can spruce up your healthy beverage. What are you waiting for?! Sip your way to health today!
Visit tetique.com today to explore our amazing selection of organic infusions for hospitality [ infusiones para hosteleria ] and discover why we are the top choice for tea lovers everywhere.